PUT IT ALL TOGETHER PEABODY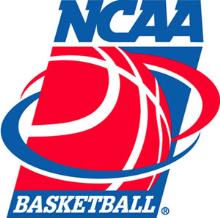 GOOD AFTERNOON FELLOW FADER'S, DEREDO HERE, COME ON "PUT IT ALTOGETHER PEABODY", WE HAD WHAT I WOULD CONSIDER A SUBPAR WEEK IN THE TOURNAMENT AND THE BASKETS IN GENERAL, I WAS WONDERING WHY THERE WERE NO BROKEN TV SCREENS OR BROKEN WINDOWS AT THE PEABODY HOMESTEAD, LOL, HECK OLE PEABODY WENT 25-27 FOR THE WEEK, WHICH I AM SURE IF YOU ASK HIM HE WOULD TELL YOU HE IS DOING QUITE WELL IN THE TOURNAMENT, FADER'S 27-25 WHERE THE GREASE ATE US UP!!!!!!!!!! HEY PEABODY IT'S TIME TO WAKE UP NOW, YOU GOT A COUPLE OF MORE WEEKENDS TO GO IN THE TOURNAMENTS AND THEN BASEBALL IS GOING TO KICK OFF IN A COUPLE OF WEEKS!!!! GOOD JOB YESTERDAY TO START THE WEEK, IN THE NCAAB TOURNAMENT 2-5, MAKING US FADER'S SOME CASH AT 5-2, BUT LIKE I SAID "PUT IT ALTOGETHER PEABODY", THE NBA HE WAS 2-0, SO THE FADER'S ENDED UP AT 5-4 IF YOU PLAYED ALL OF HIS GAMES, LET'S HOPE MOST OF YOU JUST PLAYED HIS SOLID NCAAB PICKS!!!!! LET'S FINISH THESE LAST 2 WEEKS OF COLLEGE AND THE REST OF THE NBA STRONG FADER'S AND FLOW RIGHT INTO THE MLB SEASON, FULL STEAM AHEAD BOYS!!!!!!!!!!!!!!!
" LET'S JUST GET IT ON"
---