GREATEST PASTIME IS BACK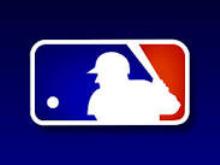 GOODMORNING FELLOW FADER'S, DEREDO HERE, AND OUR "GREATEST PASTIME IS BACK", YES SPORTS FANS IT'S THAT TIME OF YEAR, OPENING DAY IS NEAR!!! YOU WON'T WANT TO MISS OUT ON ONE PICK FROM OLE PEABODY!!!! WE HAD A SENSATIONAL YEAR FADING IN MLB LAST YEAR AND I DON'T SEE WHERE IT'S GOING TO BE ANY DIFFERENT THIS YEAR!!!!!! THE BASEBALL SEASON IS A GOOD WAY OF FATTENING UP THOSE BANK ACCOUNTS FOR THE UPCOMING FOOTBALL SEASON!!!!! I HAVE A REAL GOOD FADE FEELING ON HIS BASEBALL, HE ACTUALLY SUCKS, EASY MONEY FOR US FADER'S!!!!!!!! A LOT OF YOU HAVE BEEN ASKING FOR A PACKAGE DEAL, AND WE MAY START THOSE IN THE FALL FOR NCAA FOOTBALL AND THE NFL, WE ARE IN THE PROCESS OF DISCUSSING SOME PRICE CHANGES IN THE FALL. WE LIKE TO KEEP OUR PRICES WITHIN REASON FOR THOSE WHO PLAY OUR GAMES BUT COMPETITIVE WITH THE OTHER SERVICES OUT THERE!!!!!!! WE WILL BE STARTING OUR 6TH SEASON THIS FALL AND I FEEL OUR SERVICES ARE ONLY GETTING BETTER AND BETTER!!!!!!!!!!! IF ANYONE HAS ANY COMMENTS HOW WE CAN BETTER SERVE YOU, BESIDES WINNING OR LOSING EVERY GAME, DEPENDING ON HOW YOU ARE LOOKING AT IT, LOL, DO NOT HESITATE TO MAKE SOME COMMENTS, AND THESE COMMENTS WILL DEFINITELY BE TAKEN INTO CONSIDERATION!!!!!!!!!!!!!!!!! FOR THOSE OF YOU WHO PLAY OUR GAMES ON A REGULAR BASIS, PLEASE HELP US GET THE WORD OUT THAT OLE PEABODY IS THE WORLDS WORST PICKER, AND FADING IS THE WAY OF THE FUTURE, THESE SO CALLED PROFESSIONALS HANDICAPPER'S DON'T KNOW ANYMORE ABOUT THE GAME THAN WE DO, AND 99.9% OF THEM LOSE IN THE LONG RUN, THUS THE IDEOLOGY BEHIND WWP!!!!! MAY THE GAMBLING GOD'S BE WITH YOU FELLOW FADER'S!!!!!!!!!!!!!!!!!!!!
"LET'S JUST GET I T ON"
---