GET INTO THE SWING OF THINGS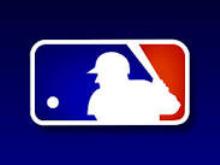 CONGRATULATIONS TO THE DUKE BLUE DEVILS, OUR NEW NCAA BASKETBALL NATIONAL CHAMPIONS FOR 2015, WHAT A TERRIFIC YEAR THEY HAD!!!! OH AND BY THE WAY, GUESS WHO HAD WISCONSIN, THAT'S RIGHT, OLE PEABODY HIMSELF, THE WORLDS WORST PICKER, HE WAS SO SURE, MY BROTHER AND I USED IT AS A SUPER PICK, LMAO!!!!!!!!!
GOOD MORNING FELLOW FADER'S, DEREDO HERE, AND IT'S TIME TO "GET INTO THE SWING OF THINGS!!" I THINK YOU ALL KNOW WHAT I'M TALKING ABOUT, THE REAL AMERICAN PASTTIME, BASEBALL, YES LADIES AND GENTLEMEN IT IS FINALLY UPON US, THE 2015 MLB SEASON IS TRULY HERE!!!!!!!!!! OLE PEABODY HAS BEEN IN HIS LITTLE OFFICE CLUTTERED WITH AN ENORMOUS AMOUNT OF INFORMATION ON EACH AND EVERY TEAM, AND HE HAS REALLY BEEN STUDYING EACH AND EVERY TEAM'S ROSTER, WHICH IS TO US FADER'S ADVANTAGE, AS THE MORE HE STUDIES THE WORSE HE GETS!! SO I GOT A GOOD FEELING FADER'S WILL PREVAIL THIS YEAR IN BASEBALL!!!! HEY, IF YOUR REALLY NOT INTO THE BASEBALL SCENE QUITE YET, FADER'S ARE REDHOT IN THE NBA BASKETS, JUST WITHIN THE PAST 30 DAYS OLE PEABODY IS ON A 65% LOSING SPREE, AND YOU KNOW WHAT THAT MEANS, FADER'S ARE WINNING AT A 65% CLIP, I THINK HIS EXACT RECORD IS 23-43, FADER'S 43-23, THE NBA IS MONEY RIGHT NOW!!!!!!!!!!!!! I CAN'T EXPRESS ENOUGH THE IMPORTANCE OF YOU JUMPING IN AND GETTING THE WORST ADVICE (THE BEST ADVICE FOR US FADER'S, LMAO) POSSIBLE FROM A LONG TIME GAMBLER, THE LOSER HIMSELF, OLE PEABODY!!!!!!!!!!
LET'S JUST GET IT ON
---