BETTER LATE THAN NEVER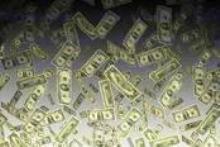 GOOD AFTERNOON FELLOW FADER'S, DEREDO HERE, AND I USUALLY WRITE A BLOG ON SUNDAY OR MONDAY MORNING, BUT LIKE I ALWAYS SAID, "BETTER LATE THAN NEVER"!!!!!!!!!!! THE FOOTBALL SEASON HAS REALLY KICKED IN AND THE OLE MAN IS REALLY GETTING CONFUSED, I TOLD YOU STICK AROUND BECAUSE WHEN THE FOOTBALL SEASON IS REALLY GOING OLE PEABODY COULDN'T PICK ONE RIGHT PICKING YESTERDAYS GAMES WITH TODAYS NEWSPAPER, LMAO!!!!!!! AND FOLKS IT IS JUST BEGINNING WAIT UNTIL THE NCAA AND NBA ROLL INTO TOWN ALONG WITH FOOTBALL AND THE HOCKEY SEASON, OH AND BY THE WAY HOCKEY FANS, I AM SORRY TO SAY WE ARE CURRENTLY EXPERIENCING SOME TECHNICAL PROBLEMS WITH THE HOCKEY SEASON, AND WE ARE TRYING TO ELIMINATE THOSE PROBLEMS AS I WRITE. BUT NEVER FEAR HOCKEY WILL BE HERE!!!!!!!!!!!!!!! I HOPE, FADER'S, THAT YOU ARE ENJOYING THIS SITE, AND I HOPE YOU ARE STASHING SOME CASH, CAUSE BELIEVE ME THIS SITE IS ONLY GOING TO GET BIGGER AND BETTER AS TIME GOES ON!!!!!!!!!!!!! IF YOUR FRIENDS ARE HAVING A HARD TIME IN BEATING THE CASINO OR THE BOOKS, LET THEM ALL KNOW WHERE THEY CAN GO AND TAKE THE OPPOSITE ADVICE OF OLE PEABODY WHO NEVER BEATS ANYBODY, WORLDWORSTPICKER.COM AND WIN WIN WIN, LOL!!!!!!!!!!!!!!!!!!!!
"LETS JUST GET IT ON"
---