4 STRAIGHT WINNING WEEKS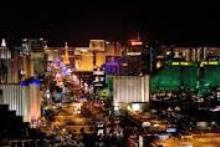 GOODMORNING FELLOW FADER'S, DEREDO HERE, AND I HOPE YOU ARE ENJOYING THE "4 STRAIGHT WINNING WEEKS" OF FADING!!!!!!!!!!!!!!! I DON'T THINK THERE ARE TO MANY CAPPER'S OUT THERE THAT CAN BRAG ABOUT THAT!!!!!!!!! MOST OF THE CAPPERS I KNOW ARE JUST LIKE OLE PEABODY, AND JUST LET ME SAY THIS, IF US FADER'S ARE WINNING OLE PEABODY HAS TO BE LOSING, THIS IS WHAT THIS SITE IS ALL ABOUT, I JUST CAN'T BELIEVE PEOPLE PAY BIG TIME MONEY FOR A PROFESSIONAL HANDICAPPER'S SO CALLED GUARANTEED PLAYS OF THE WEEK OR MONTH, AND STILL LOSE, HELL WE COULD ALL BE WINNERS IF WE HAD THE MONEY TO KEEP DOUBLING DOWN UNTIL WE WON A GAME, AND THAT'S BASICALLY WHAT THESE CAPPER'S WANT YOU TO DO!!!!!!!!!!!!!!! NOT OLE PEABODY THOUGH, JUST SIMPLY BET THE SAME AMOUNT EVERY GAME AND YOUR BANK ROLL WILL GROW, CAUSE HE IS NO DIFFERENT THAN 99.9% OF THE GAMBLER'S OUT THERE, HE IS GOING TO LOSE MORE THAN HE WINS, BUT THE TRUE GAMBLER'S EGO IS SO HIGH, THEY THINK ALL THE STUDYING OF FACTS, FIGURES, INJURY REPORTS, AND TRENDS IS GOING TO HELP THEM CAP A GAME, WRONG, TOO MANY THINGS HAPPEN DURING A GAME THAT DICTATES THE OUTCOME, MENTAL LAPSES BY THE PLAYERS, PLAYER FATIGUE, INJURIES, WEATHER CHANGES, AND JUST BAD CALLS BY THE OFFICIALS!!!!!!!!!!! I GUESS WHAT I AM TRYING TO SAY, DON'T RACK YOUR BRAIN TRYING TO FIGURE THESE GAMES OUT, JUST PAY YOUR ONE OR TWO DOLLARS FOR OLE PEABODY'S PICKS AND GO THE OPPOSITE WAY, BECAUSE END RESULT IS YOU WILL BE A WINNER!!!!!!!!!!!!!!
"LET'S JUST GET IT ON"
---