MEMBERS ARE KILLING NCAAB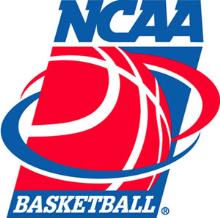 GOOD AFTERNOON FELLOW FADER'S, DEREDO HERE, AND IF YOU ARE NOT A MEMBER OF WWP, I AM URGING YOU TO JOIN NOW, "MEMBERS ARE KILLING NCAAB"!!!!!!!! WE ARE NOW 31 GAMES OVER 500, IN A LOSING WAY OF COURSE, AND OUR MEMBERS ARE GETTING THEIR BANKROLLS FAT!!!!!!!!!!!!! PLEASE DO NOT HESITATE, AS HE WHO HESITATES IS LOST, SO THEY SAY, AND BELIEVE ME YOU ARE LOST BY NOT JOINING THIS WEBSITE!!!!!!!!!!!! AND I WILL BE REAL HONEST RIGHT NOW THE NBA AND OUR NHL IS NOT DOING WELL FOR FADER'S BUT THE NCAAB IS DEFINITELY MAKING UP FOR THOSE 2 SPORTS, AND HOPEFULLY THE NBA AND NHL WILL TURN AROUND SOON!!!!!!! WE HERE AT WORLDS WORST PICKER PRIDE OURSELVES ON BEING A HONEST, FUN, AND EXCITING SITE ON THE INTERNET, SO IF ANY OF YOU HAVE ANY CONSTRUCTIVE SUGGESTIONS ON HOW WE CAN IMPROVE THE SITE, DON'T HESITATE TO DROP US AN EMAIL, ALL SUGGESTIONS WILL BE TAKEN INTO CONSIDERATION. LET'S HOPE WE ALL HAVE A GREAT WEEK, AND MAY THE GAMBLING GOD'S BE WITH US!!!!!!!!!!!!!!!!!!
"LET'S JUST GET IT ON"
---