NCAA BASKETBALL IS HEATING UP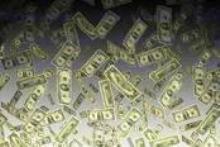 GOODMORNING FELLOW FADER'S, DEREDO HERE, AND THANK GOD "NCAA BASKETBALL IS HEATING UP"!!!!!!!!!! CAUSE BOY OH BOY IT IS COMING AT THE RIGHT TIME WITH ABOUT ONE WEEK OF THE REGULAR SEASON LEFT AND THEN THE CONFERENCE PLAYOFFS, AND THEN THE BIG DANCE LEFT TO GO, NOW IS THE TIME TO GET SIGNED UP IF YOU ARE NOT ALL READY BECAUSE OLE PEABODY IS STARTING TO GO ICE COLD, WHICH AS A LOT OF YOU KNOW IS GREAT FOR THIS SITE!!!!!!!!!!!!!! FADER'S HAVE BEEN WINNING ALL YEAR IN NCAAB AND I DON'T LOOK FOR THAT TO STOP IN TOURNAMENT ACTION!!!!!!!!!!!!!!!!!!!!! IF OLE PEABODY COULD JUST GET ICE COLD IN THE NBA AND THE NHL WE WOULD REALLY BE ROLLING!!!!!!!!!!!! I GUESS SINCE THIS IS THE FIRST YEAR FOR THE NHL WE MIGHT CALL IT BEGINNERS LUCK, CAUSE IF YOU HAVE BEEN FADING HIS NHL YOU WOULD BE DOWN MONEY!!!!!!!!!!!!!!!! AND OLE PEABODY HAS LET US DOWN IN THE NBA THIS YEAR, WHICH REALLY SURPRISES ME, BUT WE DO HAVE SOME TIME LEFT IN THE NBA TO RECOUP SOME OF OUR MONEY, AND POSSIBLY STILL WIN SOME MONEY!!!!!!!!!!!!! JUST DON'T GIVE UP ON OLE PEABODY QUITE YET, AS HE GETS OLDER AND OLDER, I LOOK FOR HIS PICKS TO GET WORSE AND WORSE, AND BOYS AND GIRLS LET ME JUST TELL YOU THIS, BELIEVE ME WHEN I SAY, WE STAND TO MAKE A TON OF MONEY OFF OF HIS PICKS!!!!!!!!!!!!!! JOIN IN ON THE FUN FADER'S, JOIN TODAY IT'S FREE, AND DON'T FORGET MLB IS AROUND THE CORNER, AND I GOT A REAL GOOD FEELING FADER'S STAND TO MAKE A TON OF $$$$$$$$$$$$$$$$$!!!!!!!!!!!!!!!!!!
"LET'S JUST GET IT ON"
---