IT'S HERE BOYS AND GIRLS MLB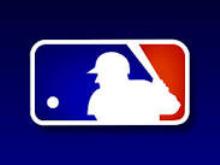 GOODMORNING FELLOW FADER'S, DEREDO HERE, AND YES FANS, "IT'S HERE BOYS AND GIRLS MLB"!!!! WE ARE OFF AND RUNNING WITH THE FIRST PITCH OF THE YEAR THROWN BY PITTSBURGH'S FRANCISCO LIRIANO, IT JUST FLAT GAVE ME GOOSE BUMPS, LOL!!!!!!!! THE END OF THE GAME ALSO GAVE ME GOOSE BUMPS AS WE ALL KNOW THE OLE MAN HAD THE CARDINALS TO WIN, SORRY ABOUT YOUR LUCK PEABODY!!!!!!!!!!! WE DID END UP LOSING THE TAMPA BAY GAME THOUGH AND LOST .17 UNITS ON THE DAY, DAMN!!!!!!!!! BUT I AM LOOKING TO HAVE A GOOD MLB SEASON THIS YEAR AS OLE PEABODY HAS WON THE LAST COUPLE OF YEARS, AND IN WATCHING HIM OVER THE PAST 20 YEARS HE HAS NEVER STRUNG 3 WINNING SEASONS TOGETHER, NOT EVEN CLOSE, ACTUALLY I AM REAL SURPRISED HE WON LAST YEAR, THAT WAS MAYBE THE 2ND TIME IN 20 SOME YEARS HE HAS HAD BACK TO BACK WINNING SEASON'S!!!!!! THAT'S WHY I AM URGING ALL OF YOU FELLOW FADER'S STAY IN WITH US THE WHOLE SEASON AND YOU ARE GOING TO SEE SOME ASTOUNDING RESULTS FOR US FADER'S HERE AT WWP!!!!!!!!!! I HOPE ALL OF YOU TOOK OUR ADVICE ON THE 2 FINAL FOUR NCAAB GAMES ON SATURDAY, OLE PEABODY LOST THEM BOTH, AND I MIGHT SAY IN EASY FASHION, LMAO!!!!!! AT THIS TIME HE HAS NOT GIVEN US HIS PICK FOR THE CHAMPIONSHIP GAME, BUT HE WILL, AND LET'S ALL HOPE IT IS A LOSER, AS HE HAS DONE ALL YEAR IN NCAAB, WOW WHAT A NICE YEAR WE HAD IN COLLEGE HOOPS, LOL, AND I AM SURE ONCE OLE PEABODY GETS WARMED UP WE WILL ENJOY A SUCCESSFUL MLB SEASON!!!!!!!!!!!!!! SO FADER'S GET ON BOARD AS THIS TRAIN IS GOING TO PICK UP STEAM AND THE OLE MAN IS GOING TO LOSE LOSE LOSE, WHILE US FADER'S WIN WIN WIN!!!!!!!!!!!!
"LET'S JUST GET IT ON"
---