OLE PEABODY IS LOSING HIS MIND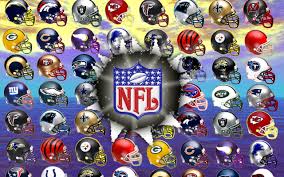 GOODMORNING FELLOW FADER'S, DEREDO HERE, AND YES IT'S HAPPENING, RIGHT BEFORE YOUR EYES, "OLE PEABODY IS LOSING HIS MIND"!!!!!!!!!!!!! WHY WITH SO MANY GAMES GOING, AND HE THINKS HE IS AN EXPERT ON ALL SPORTS, THERE IS NO WAY IN HELL HE IS GOING TO BE ABLE TO WIN AT ANY SPORT, AND FADER'S THAT'S WHAT WE HAVE BEEN WAITING FOR, PEABODY TO LOSE LOSE LOSE!!!!!!!!!!!! THE NFL IS REALLY STARTING TO SHAPE UP AS HE IS 1-5 HIS LAST SIX, NCAAF IS STILL ON THE RISE, ALTHOUGH HE DID GO 4-3 OVER THE WEEKEND, BUT STILL BOYS AND GIRLS WE ARE ROLLING NOW!!!!!!!!!!!!! HE IS HOVERING AROUND 500 ON HIS NHL AND NBA, BUT I LOOK FOR BOTH OF THOSE TO TAKE OFF SOON, EVEN THE OLE MAN CAN GET A FEW RIGHT THE FIRST COUPLE WEEKS OF ANY SPORTS SEASON, LMAO!!!!!!!!!!!!!!!! THIS WEEK HAS STARTED OUT EXCELLENT AS HE LOST THE MONDAY NIGHT FOOTBALL GAME, HE PICKED THE OVER, LOL!!!!!!!!!!! LET'S FINISH THE BASEBALL SEASON OFF ON A GOOD NOTE, IF NOT WINNING ONE OR THE LAST 2 GAMES IF NECESSARY, AS BASEBALL WAS A VERY PROFITABLE SPORT FOR US THIS YEAR!!!!!!!!!!!!! NO REASON TO CHANGE JUST BECAUSE IT IS THE WORLD SERIES!!!!!!!!!!!!!!! CUB FANS ARE YOU REALLY GOING TO HAVE TO WAIT ANOTHER 100 YEARS???????????? OH WELL, LET'S KEEP ON PLUGGING AWAY BOYS AND GIRLS AS CHRISTMAS IS RIGHT AROUND THE CORNER AND I NEED SOME STASH TO MAKE IT A MERRY MERRY MERRY CHRISTMAS, LOL!!!!!!!!!!! LET'S DO THIS, AND OH BY THE WAY, NOW WHEN YOU JOIN, IT'S NOT ONLY FREE TO JOIN, BUT YOU GET 4 FREE CREDITS INSTEAD OF 2, THAT'S ACTUALLY 2 PICKS FOR FREE FOR JUST SIGNING UP, NICE!!!!!!!!!!!!!!
"LET'S JUST GET IT ON"
---