MLB RIGHT AROUND THE CORNER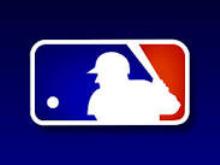 GOODMORNING SPORTS FANS, DEREDO HERE, AND ALL I CAN SAY IS "MLB RIGHT AROUND THE CORNER"!!!!!! YES SIR THAT IS CORRECT MLB IS JUST A COUPLE OF MONTHS AWAY!!!!!!!!!!!! GOD IT JUST SEEMS LIKE YESTERDAY THE CHICAGO CUBS WERE WINNING THE WORLD SERIES IN ONE OF THE MOST MEMORABLE SERIES EVER!!!!!!!!!!! I GUESS NOW THE QUESTION IS NOT WHETHER THEY WILL EVER WIN A WORLD SERIES, BUT THE REAL QUESTION NOW IS CAN THEY REPEAT!!!! VOICE YOUR OPINIONS IF YOU WOULD LIKE ON THE SUBJECT AND POSSIBLY WE CAN GET SOME CONVERSATIONS GOING ON VARIOUS SUBJECTS THIS YEAR!!!!!!!!!!!!! IF YOU DO VOICE AN OPINION ON A SUBJECT PLEASE BE COURTEOUS AND PROFESSIONAL!!!!!!! I REALLY DO THINK IT IS GOING TO BE AN EXCITING 2017 MLB SEASON. ON ANOTHER TOPIC THE NCAAB REGULAR SEASON IS RAPIDLY COMING TO AN END, SO, GET READY FOR MARCH MADNESS, PROBABLY ONE OF MY FAVORITE TIMES OF THE YEAR, THERE'S JUST NOTHING LIKE THE NCAAB TOURNAMENT, THOSE COLLEGE KIDS TRY AS HARD AS THEY CAN UNTIL THE FINAL BUZZER SOUNDS!!!!!! NCAAB IS ENTIRELY DIFFERENT THAN THE NBA, AS HALF THE TIME YOU DON'T EVEN KNOW WHO IS GOING TO SHOW UP FOR THE GAME, IT COULD BE HIS REST NIGHT, WHAT A FARCE, OR LIKE DERRICK ROSE SOMEONE MAY NOT SHOW UP FOR THE GAME, UNREAL!!!!! I DO WANT TO CONGRATULATE THE NEW ENGLAND PATRIOTS FOR WINNING THE CHAMPIONSHIP IN THE NFL, ALTHOUGH I AM NOT A REAL FAN OF THEIRS, BUT I DID WIN SOME MONEY ON THEM DUE TO THE FACT OLE PEABODY WAS ON ATLANTA, IMAGINE THAT!!!!!!!!!!!! WHAT A HELL OF A SUPER BOWL IT WAS!!!!!! I WILL END IN THOSE FAMOUS WORDS OF OLE PEABODY:
"LET'S JUST GET IT ON"
---